From humble beginnings in 1992, with a staff complement of merely eight people, Trustco Group and its subsidiaries increased significantly in size and at present boasts a staff complement of approximately 930 employees.
The largest staff component is currently based in Windhoek, the capital city of Namibia, with Ongwediva, the gateway to the far north, following in close succession. The group's footprint also expands into South Africa with the main offices based in Johannesburg and Cape Town.
In 2014 Trustco participated for the first time in  the Deloitte's "Best company to Work For" survey in Namibia and was awarded third place. For the 2015 Deloitte' survey the group won first place and in 2016, for the second year running, Trustco once again won first place.  The independent survey has been conducted by Deloitte since the year 2000 and audited the employees' sentiments covering areas inclusive of inter alia performance and recognition, career development, job satisfaction, work ethics and integrity, inclusiveness, confidence in the Company as well as remuneration.
Training and development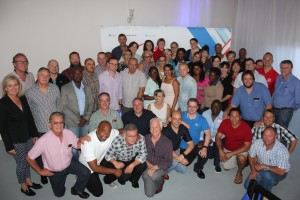 The group is committed to continued employee growth and places a strong emphasis on development through training and ongoing skills transfer. Thorough induction is conducted by the Human Resources department and each operational unit provides continuous on-the-job training. This strategy aligns with the group remuneration philosophy and ensures the sustainable maintenance of a robust and motivated employee base.
Corporate wellness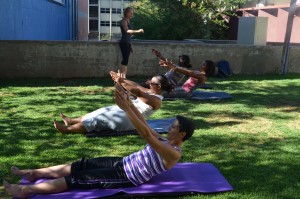 With an overarching emphasis on overall employee wellness, a corporate wellness programme for employees, covering a vast variety of topics and activities, is executed under the auspices of the Human Resources department throughout each year.
Employment equity
The group views employment equity as an integral element of its overall strategy to ensure diversity in the company's workforce. The group continues in its endeavour to create, develop, motivate and reward its entire workforce to ensure support and to sustain conditions conducive to a productive work environment.
Affirmative Action Compliance certificate 2017
Teams
While united in the quest for efficiency, brilliance, team building and responsibility, joyous pursuits are undertaken on Friday morning team building activities at which the entire workforce are divided into two competing teams named "Cops" and "Crooks".

Trustco Top 40
During 2015 the group introduced and adopted the Trustco Top 40 Policy to identify, recognise and reward employees that rise to and exceed the high performance standards and expectations of the group.  The group aspires to motivate employees to grow, excel and be driven to perform at all times.
The main objective of the policy appointing the Trustco Top 40, are to give recognition to key employees on any level regardless of position, to motivate and inspire all employees to attain the same level of performance and to provide a platform within the group to foster talent development.  The Top 40 is announced once a year after an extensive 360° review and nomination process by all employees in the group.
The Trustco Top 40 for 2016/2017 was announced on 28 October 2016.