EDUCATION DIVISION (100% SHAREHOLDING)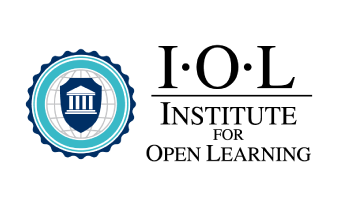 Largest private distance learning institution in Namibia with more than 60 000 students since establishment.
Accredited by the Namibia Qualifications Authority and registered with the National Council for Higher Education in Namibia.
All qualifications registered on the National Qualifications framework in Namibia.
Innovative business model providing affordable education and facilitating funding for students who need it.
State of the art academic administration systems and online platforms.
Environmentally conscience with various implemented green initiatives.
Through its distance learning model, the educational division which is operated by the Institute for Open Learning (IOL), ensures that access to higher education in Namibia is not limited to only the few who can afford to study full time. Education is made easily accessible to working students and students in the remote rural areas of Namibia by bringing distance learning to them affordably, efficiently and conveniently.
IOL is a higher education institution that works unwaveringly to be at the forefront of innovative educational developments. IOL's institutional governance and operational structures are continuously adapted to maintain and meet emerging regulatory requirements, socioeconomic dynamics and the growth and development needs of Namibia.
The COVID-19 pandemic was extremely disruptive across the world, but it did create new opportunities for IOL to enhance its distance learning offerings. Despite the challenges encountered on the organizing and management of examinations and student assessments, IOL implemented the following initiatives:
contact classes scheduled were cancelled and students were encouraged to access the pre-recorded contact classes and PowerPoint presentations on IOL's YouTube channel and the student portal
the school based studies as well as the assignment rules were relaxed to ensure that the students remain on track with their studies and
offsite examination for all subjects was commissioned.
These initiatives contributed to IOL's vision of becoming a fully-fledged online educational institution with the optimal roll-out of Office 365. This will enable cross-platform collaboration for remote learning and teaching as well as the online management and submission of assignments.
More information about the Institute for Open Learning is available at: www.iol.na